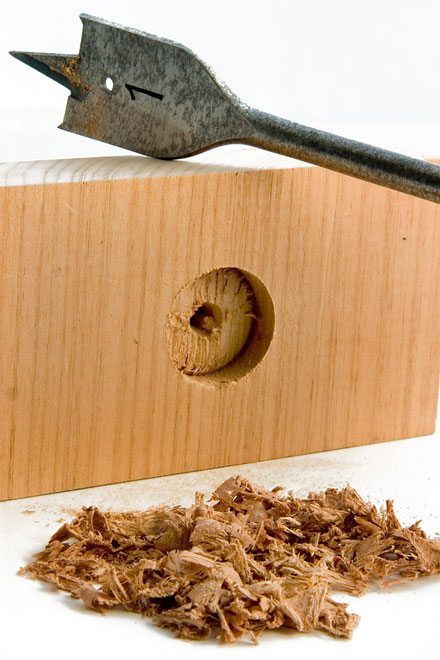 Spade drill bits are used for boring holes in wood. These bits often cause splintering, and thus are used for rough work applications. These bits are flat with a center point and two cutting blades. Because the diameter of the shanks on spade bits are so small in comparison with the wider cutting blade, the shanks are often flat on one side to prevent slipping in the chuck.
---
Link to this photograph page:
<a href="https://www.drill-bits.us/spade-bit.htm" >Spade Bit</a>
Copyright © 2011-2023 Drill-Bits.us. All rights reserved.

Spade Bit with Sawdust and a Partially-Drilled Hole