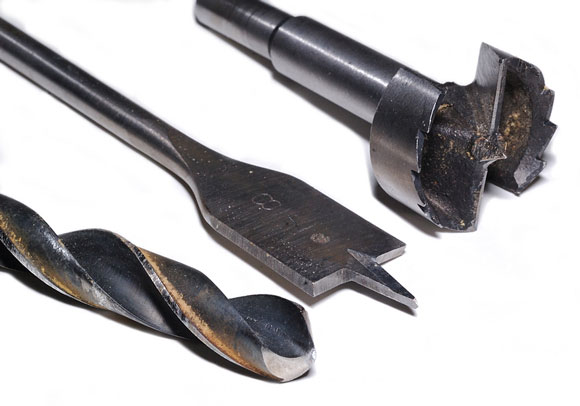 Drill bits are made of various materials with different types of coatings. Both low carbon steel and high carbon steel bits are used in wood; high speed steel is resistant to heat, and thus can be used at greater cutting speeds. Tungsten carbide is an extremely hard material and can be used in nearly any material. One of the strongest drill bit materials is polycrystalline diamond.
---
Link to this photograph page:
<a href="https://www.drill-bits.us/drill-bits.htm" >Drill Bits</a>
Copyright © 2011-2022 Drill-Bits.us. All rights reserved.

Twist Drill Bit, Spade Drill Bit, and Forstner Drill Bit