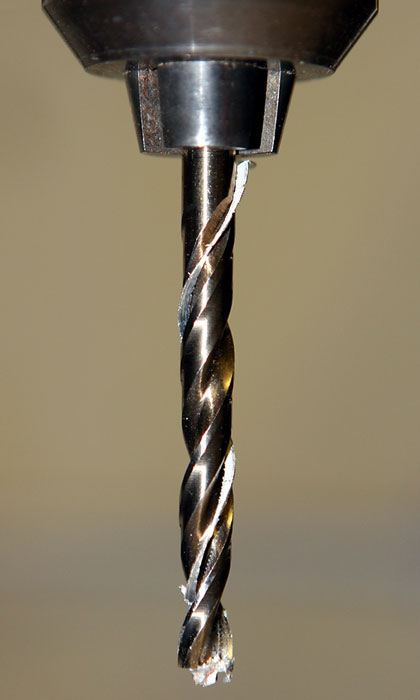 A drill bit is the part of a powered tool that cuts cylindrical holes into various materials. The bit is held in the drill, which provides torque and rotates the bit. The top part of the bit — the part that is grasped by the chuck of the drill — is called the shank. The cutting edges are at the other end of the shank.
---
Link to this photograph page:
<a href="https://www.drill-bits.us/chuck-bit.htm" >Drill Chuck and Bit</a>
Copyright © 2011-2022 Drill-Bits.us. All rights reserved.

Drill Chuck and Drill Bit Picture